Webmaster's Commentary:
The above is the photo of Brunn being shown in Europe, and obviously is the photo of an 88 year old man.
So why is the US media showing THIS photo?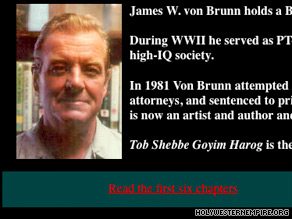 Posted on Jun 10, 2009 at 19:01
Who's online
There are currently
4 users
and
839 guests
online.
Online users
mikecoy
alexmark
ladylove
ActivistPost