The Canadian government wants people's semi-automatic rifles. They unveiled a new gun buyback plan to purchase "assault-style" weapons that the federal government banned in early 2020. 
Public Safety Canada released a statement last week indicating that the gun buyback program is "mandatory for individuals to participate," according to CTV News.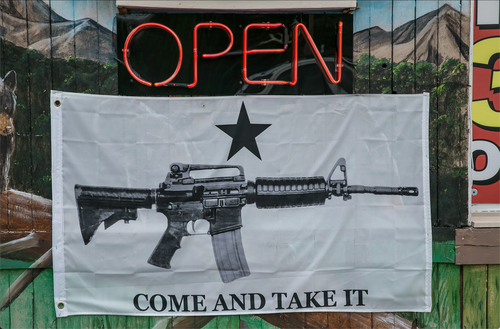 AR platform firearms will be bought under the mandatory buyback program for $1,337 per rifle. The price reflects what owners paid for them pre-2020. Here's a list of prohibited firearms and what the government is offering gun owners:
 AR Platform firearms such as the M16, AR-10, and AR-15 rifles, and the M4 carbine: $1,337
 Beretta Cx4 Storm: $1,317
 CZ Scorpion EVO 3 carbine and CZ Scorpion EVO 3 pistol: $1,291
 M14 Rifle: $2,612
 Robinson Armament XCR rifle: $2,735
 Ruger Mini-14 rifle: $1,407
 SG-550 rifle and SG-551 carbine: $6,209
 SIG Sauer MCX, MPX forearms such as the SIG Sauer SIG MPX carbine, and the SIG Sauer SIG MPX pistol: $2,369
 Vz58 rifle: $1,139
Prime Minister Justin Trudeau's aggressive campaign to disarm Canadians hasn't stopped with prohibiting the sale and use of AR platform firearms and other types of weapons. He has proposed a countrywide "freeze" on the sale, import, and transfer of all handguns. 
Trudeau appears to be following the blueprints of authoritarians: confiscate guns.