Texas joined a group of Republican-led states accusing BlackRock Inc. of putting woke investment criteria above shareholder profits in state pension funds.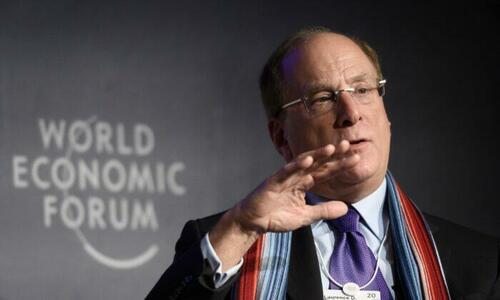 BlackRock CEO Larry Fink attends a session at the World Economic Forum annual meeting in Davos on Jan. 23, 2020. (Fabrice Coffrini/AFP via Getty Images)
In a letter to BlackRock CEO Larry Fink, 19 attorneys general, mainly from conservative states, challenged his company's reliance on environmental, social, and governance criteria at the expense of investor returns.
Texas Attorney General Ken Paxton said in an Aug. 8 news release that ESG climate goals harm Texas's oil and gas economy and state pension fund performance. The release said that BlackRock's actions might also violate state and federal law.
​​BlackRock, the world's largest asset manager, recently sent a letter to several states, claiming it has joined climate organizations merely for "dialogue" and is focused solely on its fiduciary duty.
Arizona Attorney General Mark Brnovich led the charge in responding to the investment firm by pointing out inconsistencies and conflicts between BlackRock's letter (pdf) and its public statements and commitments.