The U.S. pharmaceutical giant Moderna has finalised arrangements with the Australian and Victorian governments to build the world's first mRNA production facility located on a university campus.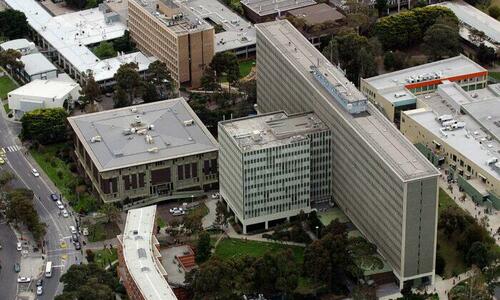 An aerial view of Monash University in Melbourne, Australia on Oct. 21, 2002. (Getty Images)
The construction at Melbourne's Monash University is expected to commence at the end of 2022, with production anticipated to begin by the end of 2024.
The company said that the facility is expected to produce up to 100 million mRNA respiratory vaccine doses annually, targeting respiratory viruses, including COVID-19, seasonal influenza, respiratory syncytial virus, "and other potential respiratory viruses, pending licensure."